You've probably heard the term water hardness and wondered what it's all about.
Is it bad or is it good?
Where does it come from?
Well, to give you a better understanding, we have prepared this detailed article to explain almost everything you need to know about water hardness and hard water.
We will look at what it is, what makes it, the different levels of water hardness as well as the difference between the two main types of water, their pros and cons, what to know about hard water treatment and much more.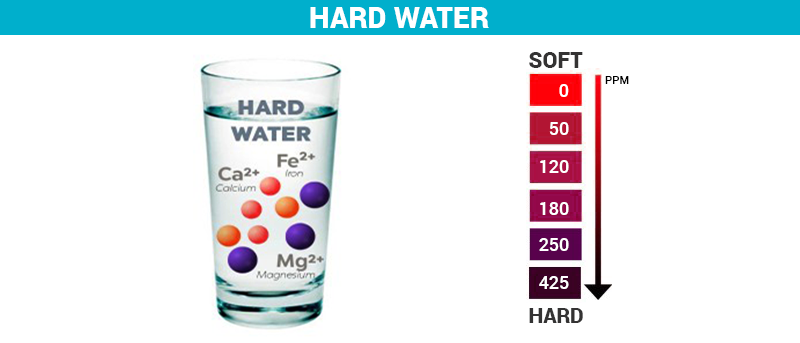 Water Hardness
What is water hardness?
Water hardness refers to the total concentration of divalent metal cations in water. Divalent cations are positively charged metal ions with a charge of 2+. Dissolved calcium ions (Ca2+) and magnesium ions (Mg2+) are the two principal divalent cations that create water hardness.
Read moreWater Hardness & Hard Water – Things You Need To Know